Rami Malek is officially an Oscar winner. The actor took home the award for Best Actor for his role as Freddie Mercury in Bohemian Rhapsody during the Oscars' 2019 ceremony, but his status as an Academy Award recipient isn't the only thing that's changed thanks to the film. He's also officially official with his co-star and love interest Lucy Boynton. Here, a breakdown of the couple's now three-year romance.
January 2018
After filming Bohemian Rhapsody together in 2017, Malek and Boynton began making red carpet appearances together. In January 2018, they made their public debut, attending a party in London for the ALEXACHUNG Fantastic collection.
February 2018
The following month, they went to a Super Bowl party in Minneapolis. The soon-to-be public couple looked cozy but kept any indication that they were a romantic item to a minimum.
March 2018
In March, they hit up Paris Fashion Week. Sitting front row at Miu Miu, they very much kept their hands to themselves.
April 2018
A few months after their initial red carpet appearance, Us Weekly confirmed that the two co-stars are, in fact, dating. "They met while filming Bohemian Rhapsody in London," a source told the magazine. "He is so into her. He goes and visits her in London all the time."
October 2018
The couple showed a little more outward affection for each other while attending the Louis Vuitton and Virgil Abloh London pop-up. Malek had his arm wrapped around Boynton's shoulder on the red carpet.
November 2018
Malek and Boynton attended the Governors Awards in Hollywood the following month to promote the film but kept it professional for the red carpet.
January 2019
Malek made his first public remarks on his new relationship during the Palm Springs International Film Festival in early January. While giving his acceptance speech for the Breakthrough Performance Award, Malek told the audience, "Thank you, Lucy Boynton. You have been my ally, my confidant, my love. Thank you so much."
A few days later, the couple walked the red carpet at the Golden Globes, where Malek took home the award for Best Actor. Boynton was photographed hugging and holding hands with Malek at an after party as they celebrated his win.
Shortly after the Globes, the couple were spotted by paparazzi having a date night in Los Angeles. Malek kept his arm wrapped around Boynton's waist, his apparent go-to PDA move.
The next week, Malek and Boynton took a major new step in their coupledom, wearing matching pale blue looks to present at the Critics Choice Awards. By the end of award season, Malek and Boynton were regularly coordinating outfits at events.
At the end of January, the couple joined the rest of the Bohemian Rhapsody cast at the Screen Actors Guild Awards, where Boynton hugged her boyfriend when he won the award for Best Actor.
Malek and Boynton took a break from awards season events to sit courtside at a Lakers basketball game. The couple naturally shied away from any overt displays of affection but were photographed smiling and laughing throughout. Basketball is hilarious.
February 2019
The couple then jetted off to London where they walked the red carpet for the BAFTA Awards. Once again, Malek took home the trophy for Best Actor.
Finally, the Oscars two weeks later: The couple walked the red carpet together and, of course, sat next to each other in the audience. As Malek was announced the winner of Best Actor, Malek kissed his co-star/girlfriend (in public!) before he took the stage to accept his Academy Award. When he made his acceptance speech, he gave Boynton a heartfelt shoutout, too. "Lucy Boynton, you're the heart of this film," he said. "You are beyond immensely talented. You have capture my heart. Thank you so much."
Malek reportedly fell on the way back to his seat and needed to be seen by paramedics before being given the OK to party the night away. The man is literally head over heels.
April 2019
The newly-minted Oscar winner and his love attended a Cartier event in Paris, looking chic as they posed for pictures on the red carpet.
May 2019
A celebrity couple rite of passage, Boynton and Malek made an appearance at the Met Gala. Although, they chose to forgo walking the red carpet together.
August 2019
Malek and Boynton were spotted leaving London's Century Club while holding hands. The same month each actor does an interview where they allude to their relationship. During Malek's GQ interview, he purchases Boynton a Schmidt's Jasmine Tea deodorant. Meanwhile, Boynton attributes her calm reaction to Malek kissing her at the Oscars to having a handful of CBD candies beforehand, while talking to The Cut.

"Him winning for his performance was like winning for the tip of the iceberg of everything he had done,"Boynton told the publication. "You kind of forget that there are hundreds of other people in the room." She also told a funny story about going to a vintage store with Malek when he commented on her style:
"I held up a dress and he said, 'Why are you always trying to dress like a 12-year-old ghost?'"
In his GQ interview, Malek shared that his longtime girlfriend is a "bath taker," and he bought her a necklace as well as the perfume-like deodorant. He cleverly has a salesperson wrap the deodorant in a jewelry box and puts the shiny gift in the Goop bag. "Good," he said. "This will be funny. She'll think I'm being goofy."
"She'll be so 'chuffed,' " he said of the jewelry, reportedly putting the very British word in air quotes.
September 2019
The couple kicked the month off by attending the Venice Film Festival together. After all, the couples who gondola together, stay together.
In an interview with Net-A-Porter's Porter, Boynton explains that fan fervor surrounding her boyfriend can take a toll. "It's lovely to see people who are excited about his work — if they've seen Mr. Robot or [the] Freddie [Mercury biopic, Bohemian Rhapsody] — but it's just that thing of people grabbing him," she explained. "I mean, you'd never grab a complete stranger in the street. And I think there's a sense of ownership."
Malek was right by Boynton's side for the premiere of her new Netflix series, The Politician. Both looked stylish and happy, proving that their love isn't going anywhere.
October 2019
The couple showed up on the red carpet again at the New York City premiere of season 4 (the final season) ofMr. Robot. Boynton wore a black dress with a ruffled collar as she posed with Malek on the step-and-repeat.
They also spent time with the show's co-executive producer, Kyle Bradstreet, and the three took photos together.
Malek told Entertainment Tonight that evening that the premiere of the fourth and final season was "a tremendously emotional experience."
November 2019
On Black Friday this past November, the couple spent time together at another Los Angeles Lakers basketball game at the Staples Center. Boynton wore a black mock turtleneck dress paired with black tights and platform shoes while Malek wore an all-black suit with a red sweatshirt underneath.
The usually coy couple sat courtside as they laughed and smiled on date night.
January 2020
Malek and Boynton started off the year by returning to the award show circuit. The two attended the Golden Globes together. Boynton dressed stylishly in a silver metallic dress, while Malek complemented her in a black suit.
February 2020
Ahead of the coronavirus pandemic, Malek and Boynton attended the Oscars and Vanity Fair after party together. They held hands on the Oscars red carpet, in a rare show of PDA:
July 2020
Malek and Boynton spent months not really being photographed out together during the beginning of the pandemic. At the end of July, they were seen out in London, grabbing dinner at Cay Tre in Soho with Boynton's friends.
August 2020
Malek and Boynton were photographed again in London, signaling their relationship was still very much on. The two appeared with their friend Ben Hardy. They were seen grabbing dinner at Brasserie of Light.
April 2021
Malek sparked rumors all may not be well between him and Boynton when he was photographed without Boynton in Miami, partying with friends and a group of women. An eyewitness made it clear to E! though that no questionable behavior was happening. Malek was "in a great mood and didn't seem to outwardly flirt or be romantic with any of the women."
On April 22, Boynton and Malek subtly confirmed that their romance was just fine when they were photographed spending time together at the Hotel Esplanade in Zagreb, Croatia. Boynton had been working in the city, filming her upcoming mini series The Ipcress File, and Malek traveled to see her.
July 2022
On July 8, Boynton and Malek made an appearance in London at the Wimbledon Tennis Championships at the All England Lawn Tennis and Croquet Club on day 12 of Wimbledon. They were there to watch Novak Djokovic face off against Cameron Norrie in the men's singles semifinal match.
The game was clearly exciting, and Malek and Boynton seemed deeply engaged in the play.
When they weren't totally engaged in each other.
The pair were also seated with long-term celebrity couple Regé-Jean Page and Emily Brown. Everyone was dressed their best, with Boynton wearing a white scalloped, sleeveless mini dress with a black bow detail at the collar. Malek wore a black suit with a blue tie, and a blue and white striped button-up that perfectly complimented his girlfriend's look.
September 2022
On Friday, September 2, Lucy Boynton was given the Nouvel Hollywood at the 2022 Deauville Film Festival held at the CID in Deauville, France. Rami Malek was spotted in the crowd giving Boynton a standing ovation before she headed backstage for photos.
February 2023
After the 20233 BAFTA awards in London, Malek and Boynton were seen together at Netflix's star-studded afterparty at the Chiltern Firehouse on Sunday, February 19. Malek wore a black tuxedo for the red carpet event, over a bright white button down shirt and black tie.
Boyton was also in black, wearing a fashionable mini-dress and a pair of polka-dot tights. She accessorized with black suede boots and a cross-body bag.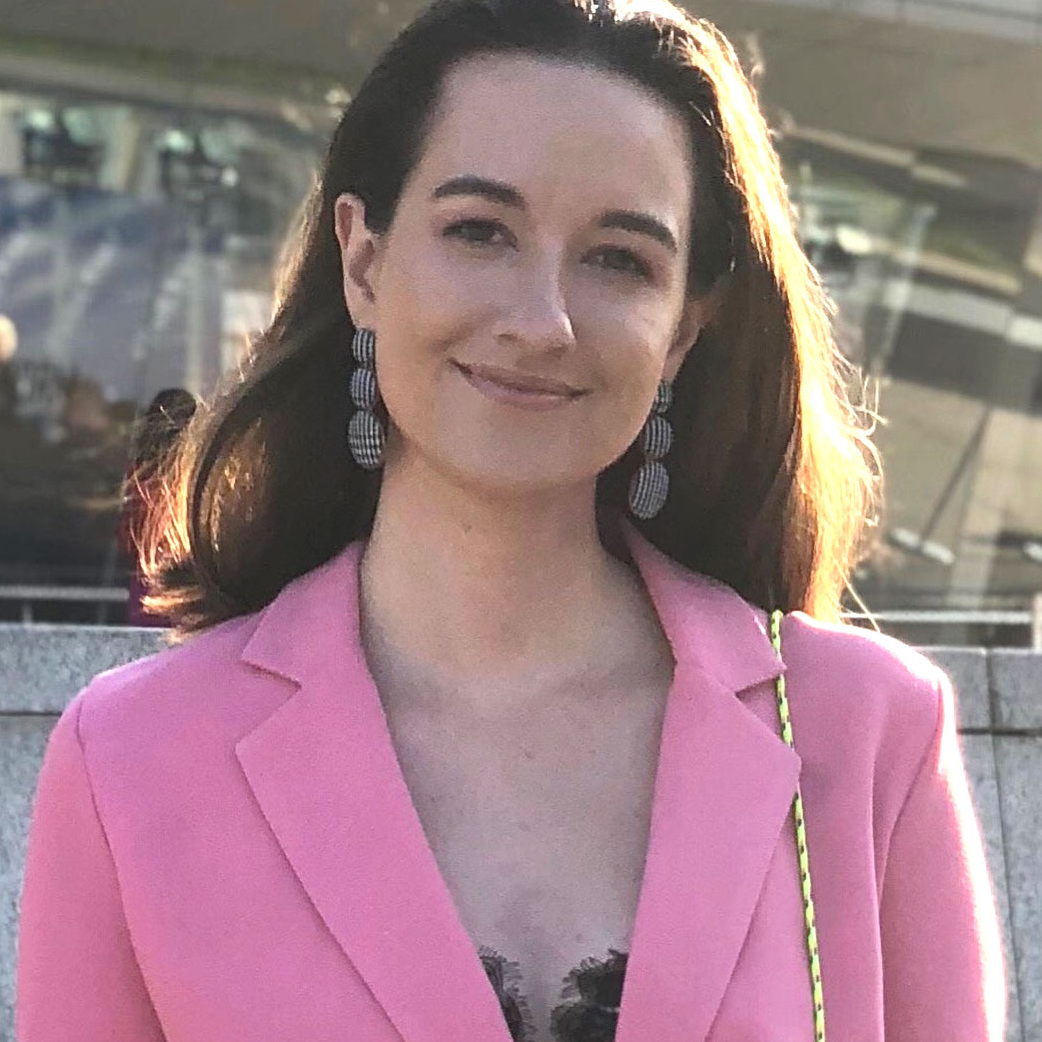 Erika Harwood is a writer covering fashion, beauty, and pop culture.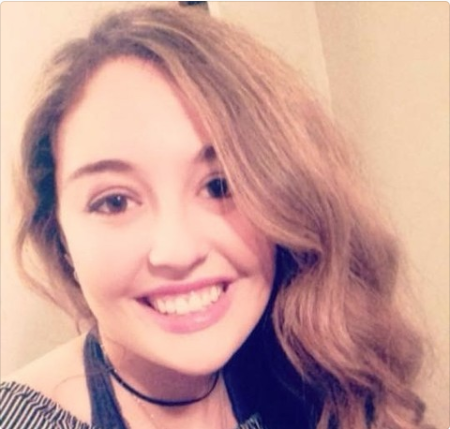 Editorial Fellow
Savannah Walsh is an Editorial Fellow at ELLE.com.
Source link