Actress Reese Witherspoon and talent agent Jim Toth started dating in 2010 and it wasn't long before they were engaged—when you know, you know! In 2011, they were married and welcomed their son Tennessee in 2012. It's now been over a decade of love and marriage for these two, and while they often share updates from their family life on social media, they do tend to keep their private business private.
In fact, there doesn't even seem to be any drama between Toth, Witherspoon, and her ex-husband Ryan Phillippe, with whom she shares two children: Ava and Deacon. The former couple were married in 1999 and got divorced in 2008. After Witherspoon's wedding to Toth, Phillippe told the New York Daily News, "I'm very happy for both Reese and Jim. I wish nothing but the best for the mother of my children."
January 2010
After her breakup with Phillippe, Witherspoon dated other people, including actor Jake Gyllenhaal. They broke up in December 2009, and she met Toth in the first month of the new year. They went public with their romance in March 2010.
March 2010
It didn't take long for Witherspoon to feel secure with Toth, and People reports she introduced him to her friends in March of that year at her birthday in Ojai, California.
April 2010
Toth was introduced to Ava and Deacon the following month at a church service celebrating the Easter holiday.
December 2010
They kept the details of their engagement pretty quiet, but did confirm with Us Weekly that it had happened, adding that they were "extremely happy."
January 2011
The newly-engaged couple attended a game between the Detroit Pistons and the Los Angeles Lakers at Staples Center.
February 2011
They look great dressed up for their night at the Academy Awards while attending the Vanity Fair Oscars Party at the Sunset Tower Hotel.
March 2011
They're married!
The wedding took place on March 26, 2011, at Witherspoon's ranch estate in Ojai, according to People. Witherspoon wore a custom Monique Lhuillier gown in a blush tone before changing into a white silk minidress also by Lhuillier for the reception. Ava served as her maid-of-honor and wore a custom Lhuillier dress like her mom.
"He's a very confident guy who takes care of her," a source told Us at the time, while a second insider said: "[Reese] really wants to be married and have that security with someone. They feel like they've hit the jackpot in this relationship!"
May 2011
In an interview with Elle UK in March of 2011, Witherspoon talked about being surprised by falling in love with Toth.
"It's an exciting feeling. [Somebody saying,] 'You're The One,'" she explained. "And it's a surprise. You know, I'm surprised when people who aren't related to me see my movies. And you're surprised somebody wants to be with you because, boy, I've got a lot of quirks and wrinkles."
September 2011
Talking to Marie Claire in September of that year, she discussed Toth's great relationship to her kids.
"I got lucky. I did. I got very lucky. He's so wonderful with the children. I'm very blessed," she said. "Somebody close to me once said, 'Oh, no man will ever accept your children.' And I just thought it was the most horrifying thing someone has ever said to me in my entire life. And until I got remarried, I don't think I realized how stressed I was. I feel so much relief. I don't think I realized how stressed I was being a single parent. It was really, really stressful. It's not easy on anybody. It's really traumatic."
November 2011
Toth accompanies Witherspoon to the 2011 LACMA's Art + Film Gala in Los Angeles.
February 2012
In her February 2012 ELLE cover story, Witherspoon shared more about meeting Toth for the first time.
"It happened out of the blue," she said. "This really drunk guy was hitting on me, making such an idiot of himself, yelling at me. He was like, [slurring, scowling, pointing finger in her face] 'You don't know me.' And I was like, 'Yeah, I know. I don't know you!'"
That wasn't Toth. He was the guy who stepped in.
"Jim came over and said, 'Please excuse my friend," Witherspoon went on. "'He's just broken up with someone.' Jim was a really good friend, pulling him out of that situation. That's just kind of who he is, a really good person."
August 2012
Witherspoon is photographed in her maternity wear as they await their first child together.
September 2012
Baby Tennessee is born on September 27, 2012.
"Reese Witherspoon and husband Jim Toth welcomed Tennessee James into their family today," they said in a statement at the time. "Both mom and baby are healthy and the entire family is thrilled."
February 2013
Toth accompanies Witherspoon to the 85th Academy Awards.
April 2013
The couple had a moment of notoriety after being arrested in Atlanta. According to Variety, their car was weaving out of their lane towards opposing traffic and they got pulled over. Witherspoon reacted badly to an officer and was put in handcuffs. After getting agitated with the officer, Reese was placed in handcuffs. She pled no contest and had to pay a fine, while Toth pled guilty and was sentenced to community service, a year of probation, as well as an alcohol education program.
"I clearly had one drink too many and I am deeply embarrassed about the things I said," she told Us Weekly in a statement. "It was definitely a scary situation and I was frightened for my husband, but that is no excuse. I was disrespectful to the officer who was just doing his job. The words I used that night definitely do not reflect who I am. I have nothing but respect for the police and I'm very sorry for my behavior."
September 2014
While promoting her film Wild, Witherspoon told Us Weekly a little bit about her date nights with Toth.
"Our date nights are mainly helping our kids with homework," she joked. "And then, going to sleep."
January 2016
In an interview with Harper's Bazaar, Witherspoon credited Toth with some of her production work inspiration.
"He said, 'You should produce movies. You read more books than anybody I know. You should just buy some of them and turn them into films.'"
In that same interview, she was asked for the secret to a successful marriage, to which she replied, "I don't have the answer to that question."
Witherspoon continued, "In a true partnership, people need to be appreciated for everything they bring to the table. I have a husband who supports my dreams and my ideas. He helps me with everything. I'm very lucky."
January 2018
Witherspoon and Toth celebrated their friend Laura Dern with some matching t-shirts.
"FEEL THE DERN #fridaynight," Witherspoon wrote.
March 2018
In an interview with Marie Claire, Witherspoon said, "I get a lot of support from my husband, who cares deeply about equality and always tells me, 'Why wouldn't you call the person in charge of a company and have a personal relationship with them?' He's encouraged me to be outspoken."
March 2020
The couple bought a new English country-style home in Los Angeles during the early days of COVID-19 lockdown, which Architectural Digest reported cost $15.9 million.
July 2020
"Happy Birthday to my amazing hubby, Jim!!" Witherspoon wrote for her husband's 50th. "Everything you do, you put in 1000%! Whether he's training for a triathlon, giving back to his community, supporting his friends, or loving his family, he gives his whole heart to so many people everyday! I [love] you so much, JT! #youmake50lookgood."
December 2021
The kids accompanied the couple to the premiere of Witherspoon's movie Sing 2.
February 2022

"Love my Valentine!" Witherspoon wrote on a cute pic of them together for Valentine's Day.
January 2022
The whole family dressed up again for another Sing 2 event.
March 2022
"Happy Anniversary JT!! 💗 11 years of adventures, love & laughter. I feel so lucky to share this wonderful life with you. 💕," Witherspoon wrote on Instagram.
April 2022
Deacon and Tennessee joined the couple for the opening soccer match at Geodis Park Stadium in Nashville, and they were supporting the home team in their matching yellow jerseys.
June 2022
Witherspoon and Tennessee wished Toth a Happy Father's Day on Instagram.
July 2022
Witherspoon celebrated Toth's birthday with a whole carousel of pics from their life together.
December 2022
Witherspoon and Toth wished her followers a Merry Christmas along with Ava, Deacon, and Tennessee.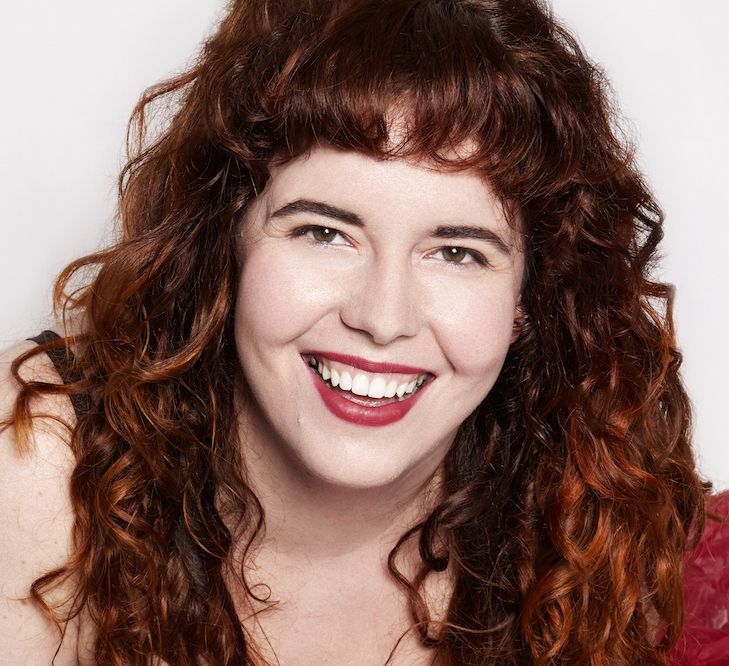 Aimée Lutkin is the weekend editor at ELLE.com. Her writing has appeared in Jezebel, Glamour, Marie Claire and more. Her first book, The Lonely Hunter, will be released by Dial Press in February 2022.
Source link