WEEK OF August 7 – 1 3, 2023
Don't worry if you're not exactly ready to hit the ground running as the workweek gets underway. The revitalizing Sun is powered down in Leo and your twelfth house of rest, empathy and release for a month, which on its own can stir up strong emotions. Then, on Wednesday, August 9, it butts heads with disruptor Uranus in your freeing, candid ninth house. You're used to keeping a lid on those feelings, especially at the office and when you're socializing with a big group. But with Uranus in this position, you're coloring outside the lines, which might not be such a bad thing! But before you tear into anyone, take a minute to feel your feelings. Maybe this is something that's been brewing for the last few weeks, and all of a sudden, it's reached the breaking point. Get it all out in your journal, or if you need to confront someone, write a draft email that you probably WON'T send in order to express the most intense bits burning you up inside. That way, you can read it later when your temper has cooled and find the sweet spot where you say your piece without dropping any devastating truth bombs. Is it possible that you're scared to speak up because you fear the powerful weight of your words? This exercise can help you work through that.
What's the rush, Virgo? This week serves up a planetary PSA that stresses the value of the journey itself, so don't focus solely on the destination. Venus turned retrograde in Leo on July 22, casting a sleepy spell over your twelfth house of closure, imagination and repose. And as the Sun inches closer and closer to Venus all week, your perception is so highly attuned that you might FEEL the beauty all around you. Your Spidey sense will be on high alert over the weekend, when the Sun aligns with Venus in an inferior conjunction, a meetup that happens every 18 months when Venus goes dark, vanishing from the night sky before rising again (on August 18) as a morning star just before dawn.
But here's a pro tip for you: If you race through your days, you'll miss out on the magic. Chances are you can't outsource every single thing on your to-do list, so just do your best to delegate the most challenging items on your plate early in the week. That way, when you have a chance to nap on a hammock or meditate, you can enjoy turning inward and communing with your spirit. With Venus backtracking until September 3, make space for divine downloads, because they'll come fast and furious when you do. Just don't force them into a spreadsheet or a plan. That project you're so sure you want to get rolling on might not sound nearly so appealing in September. Stick to taking notes for now.
More From ELLE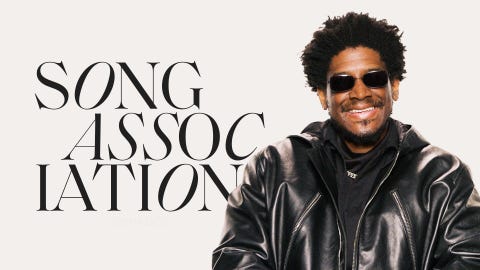 At the same time, you're decluttering your psyche, getting rid of limiting beliefs and fears around pursuing the love life you want. If you've been getting in your own way on the romance front, take the rest of the month to get to the bottom of this block. Instead of casting blame, identify where shame and guilt might be playing a role. You're allowed to want what you want, Virgo. Play it all out in your imagination while your dream-weaving twelfth house is activated—even if you don't opt to make it your reality.
Identical twin sisters Ophira and Tali Edut (a.k.a. The AstroTwins) are ELLE.com's resident astrologers. They have written several astrology books, including Momstrology and Supercouple, and star as the astrological matchmakers for Prime Video's Cosmic Love. The Eduts have read charts for celebrities the likes of Beyoncé, Karlie Kloss, and Emma Roberts. For their spot-on predictions, books, and online courses, check out our horoscopes coverage or visit astrostyle.com.
Source link