WEEK OF August 14 – 2 0, 2023
While it's a fine idea to extend the benefit of the doubt, that's not the same as naively assuming that none of the sweet-faced sheep in the herd could possibly be a wolf. You could make an unnerving discovery on Tuesday, August 15, when provocateur Uranus tangles with the illuminating Sun. Sadly, you can't write off someone's bad behavior as "a passing moment" anymore. Time to see them for what they are and perhaps even connect some dots back to previous episodes. It's tough, Cancer. Once someone breaks your trust, it's not so easy to repair it. Even if the person is someone you care about—or thought was redeemable—this is actually a lesson for YOU. Sometimes, you need to respect yourself enough to cut a cord that hurts you.
Wednesday marks the year's only Leo new moon, which powers up your second house of security and finances and could be a serious game-changer. You've been watching the horizon, waiting for your ship to come in, and you should start to see the tops of the sails in the near distance. But the degree of your success will be consummate with your efforts, vision and—perhaps most importantly—your belief that you deserve this! This new moon can definitely shift the tides, but it also brings a rare and enlightening opportunity to look at your own limiting beliefs around money—especially with Venus retrograde sitting close by. Over the next two weeks (the manifesting period of this lunation), scour your unconscious mind and root out any negative thinking about your worthiness. At the same time, take concrete steps to curb unnecessary spending, pay down debt and get a realistic (and aggressive) savings plan in place. If you've been thinking about working with a financial adviser, this would be the perfect time, regardless of your bank account balance.
And don't forget that it's all about who you know. A few hours after Wednesday's new moon, unstoppable Mars syncs up with pioneering Uranus in two of your most social, intellectual houses. Round up your brilliant buds and let the epic brainstorming begin! You love the back and forth of thought-provoking conversation and collaboratively shaping one another's ideas into something impressively solid. But that only happens when the right combination of personalities comes together and everyone is allowed to speak freely without being interrupted or censored. This fiery fusion may spark your desire to spend more energy seeking out such exhilarating exchanges—or even putting together your own evening salon or think tank.
More From ELLE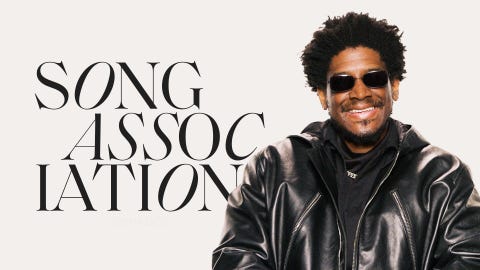 With Mars fist-bumping Uranus in your community sector, you could connect with new people or groups or create your own mastermind group to discuss culture and current events. Give yourself a little push to get out there, but once you get your feet wet, you may quickly become addicted to this level of engagement. You'll be happily surprised to discover so many other open-minded free thinkers practically in your backyard. Inside this rarefied circle of liberated souls, you won't feel shy about sharing your own unconventional opinions.
Identical twin sisters Ophira and Tali Edut (a.k.a. The AstroTwins) are ELLE.com's resident astrologers. They have written several astrology books, including Momstrology and Supercouple, and star as the astrological matchmakers for Prime Video's Cosmic Love. The Eduts have read charts for celebrities the likes of Beyoncé, Karlie Kloss, and Emma Roberts. For their spot-on predictions, books, and online courses, check out our horoscopes coverage or visit astrostyle.com.
Source link