WEEK OF August 21 – 2 7, 2023
Passion: reignited! Regardless of your relationship status, you'll be one insanely magnetic Bull starting Wednesday, August 23, as the radiant Sun beams into Virgo and your romantic fifth house until September 23. Single and sick of second-rate first dates—or a dearth of candidates? Do two things that may seem contradictory: Widen your search radius (for a greater "pool" of potentials) AND be more discerning. You don't have to look for a clone of yourself (or an ex); in fact, the more open-minded you can be about different types, the better your chances of meeting a winner! And at least mentally, remove a few criteria off that rigid checklist. Stay open to the universe surprising you in a good way! After a first or second date, THEN you can slip on the reality-checking lens and bid adieu to those who trigger red flags or have one too many of your deal breaker qualities. Remember: No one is "perfect"! Attached? Grab the wheel and be the one to plan some sexy surprises. By taking the initiative, you can get more of your favorite faces and places on the calendar. The fifth house is also your zone of creativity—and procreating!—so whether it's an artistic masterpiece or a new member of your family, this is a highly fertile time for you!
Later on Wednesday, your amorous agenda could become a bit muddled as messenger Mercury turns retrograde in Virgo and your flirty and fun-loving fifth house until September 15. Couples may bicker for (seemingly) no reason; new relationships could stall out just as you're gaining traction. This is a temporary phase that gives you pause, literally, to reflect and readjust. And since retrogrades rule the past, you could find yourself obsessing over an ex…or perhaps one will come crawling out of the woodwork. This is a time for keeping it real, not getting carried away with fantasy. Why didn't things work out before? Sometimes it truly is a case of bad timing. If so, proceed with extreme caution. And if there's something viable there, don't rule out the option of a "pre-emptive" session or two with a couple's therapist. Mercury's reversal in this celebrity zone also affects how the public perceives you. Make sure you know the difference between famous and infamous. It turns out there IS such a thing as bad PR, Taurus, and the last thing you want is your sterling rep ruined by someone else's bad behavior.
On Sunday, motivator Mars pounds the gavel in Libra, promising to restore order in the Taurus court some time before October 12! Where to start? With a cleaning and decluttering mission, of course, tossing or donating everything you've fallen out of love with. Set an intention to downsize, systematize and Kondo-ize your home—and possibly your whole life! True, less is more, but no Taurus worth their Hawaiian Alaea salt is willing to compromise on beauty. With motivational Mars in aesthetic Libra, find ways to add artistic flair to your organizational efforts. Bookshelves aren't just for novels, you know. They're a perfect display case for your treasured mementos. Once Chez Taurus is shipshape (or nearly), apply this same approach to the quotidian tasks on your to-do list, and turn routines into rituals. This is your wellness zone, and when it's activated like this, there's no reason that "healthy" has to be boring!
More From ELLE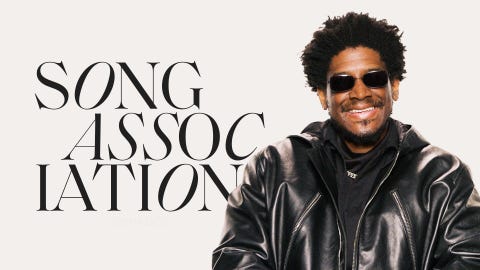 Identical twin sisters Ophira and Tali Edut (a.k.a. The AstroTwins) are ELLE.com's resident astrologers. They have written several astrology books, including Momstrology and Supercouple, and star as the astrological matchmakers for Prime Video's Cosmic Love. The Eduts have read charts for celebrities the likes of Beyoncé, Karlie Kloss, and Emma Roberts. For their spot-on predictions, books, and online courses, check out our horoscopes coverage or visit astrostyle.com.
Source link