WEEK OF August 21 – 2 7, 2023
Once Virgo season kicks off this Wednesday, August 23, your focus may get redirected from friends and socializing to hearth, home, family and your innermost circle. With the illuminating Sun shining on your fourth house of kith and kin until September 23, you may want to up the "domestic coziness" quotient in your life. Chez Twin might seem too small or restricting, or you may suddenly NEED to set up a WFH office. Channel Virgo's lean, green, minimalist vibes to inspire a month-long cleaning and clearing operation, decluttering everything that feels stuck or like it no longer jibes with your current aesthetic or lifestyle. Decide what's worth keeping, what is too shoddy to sell, then lighten up physically and energetically by giving a ton away. This is sure to please a few lucky friends or whoever finds these treasures on their next thrifting run. When you can say "mission accomplished," celebrate—and yes, peacock—your lighter and brighter space with a dinner party.
But don't try to do it all this week! Also on Wednesday, your cosmic custodian, Mercury, shifts into retrograde, backstroking through Virgo and your domestic quarters until September 15. This could challenge that first wave of clean-up motivation AND potentially scramble communication channels with family or roomies for three weeks. It might be challenging to find a private patch of peace, especially if people are more focused on their enjoyment than being good neighbors. You may discover that certain home repair projects can be put off no longer. Stop praying and call the plumber—or apply some pressure to your superintendent to take care of the problem. Small redecorating projects are okay, but avoid anything major and irrevocable since your tastes could fluctuate wildly over the next several weeks. Retrogrades rule the past, and this one might reconnect you and a long-lost childhood friend or estranged relative. If your emotional life starts to feel more like a wild roller coaster than a grounded walk in the woods, reach out to your most levelheaded friends. And if they're all saying the same thing about stronger boundaries, take that message to heart.
Sunday's stars bring the passion! For the first time in nearly two years, hot-blooded Mars blazes into Libra, powering up your fifth house of flirting, fun and fame. With the red planet in your romantic fifth house until October 12, you can let your inner tiger out to play! This is a great time for pursuing amour and pouring your heart into your creative ventures—in fact, one of the only things you shouldn't try to do is hide in the shadows. Mingle with different groups and take your well-deserved place among the glitterati. False modesty isn't a good look for you, so show people the best you have to offer. Be generous with your gifts and talents while making it clear what's in it for other people, too. Since Mars can be competitive and impulsive, make sure you're being sincere and not just feeding your ego. Focus on what you'd like to come away with after this cycle, and how you can be your best self. Romantic situations could accelerate at whiplash speed, so stay vigilant that you're not getting rushed into something before you're 100 percent ready.
More From ELLE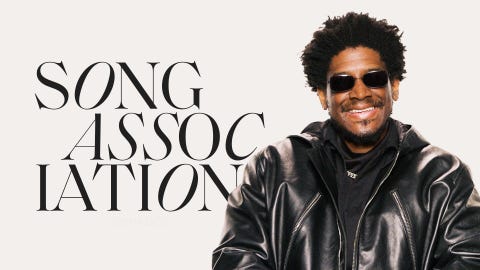 Identical twin sisters Ophira and Tali Edut (a.k.a. The AstroTwins) are ELLE.com's resident astrologers. They have written several astrology books, including Momstrology and Supercouple, and star as the astrological matchmakers for Prime Video's Cosmic Love. The Eduts have read charts for celebrities the likes of Beyoncé, Karlie Kloss, and Emma Roberts. For their spot-on predictions, books, and online courses, check out our horoscopes coverage or visit astrostyle.com.
Source link