None
If you've been leaking energy with inefficient systems or expenses that amount to money pits, no more ignoring the glaring facts. On Monday, August 28, transformative Uranus backs into its annual five month retrograde, this year (and from 2018 to 2026) through Taurus and your second house of financial roots. Until January 27, 2024, you'll get a chance to audit and review. Start with your cash flow. If your outlay exceeds your income, it's time for some mindful recalibrating. This doesn't necessarily mean going on an austerity plan—though it might. Credit card debt is a slippery slope and a tough one to climb out of. Halt the downward spiral with small shifts like cooking meals at home, curbing retail therapy and getting your fix in healthy ways when you're down, like calling a friend for a talk or dancing it out in your living room. Work may demand that you bone up your technology credentials. Bring yourself up to speed on apps, software, security and other best practices. You never know: This could line you up for greater opportunity in early 2024.
Pause for a cause—namely, YOU! On Wednesday, August 30, the Pisces full blue moon lands in your internally focused twelfth house, which is either an invite or a mandate to slow down and catch your breath. You've been on a productivity tear with the Virgo Sun in your hard-working zone. But this intuitive and compassionate full moon is a special opportunity to turn inward and loosen the connection (er, obsession?) with the trappings of external success. More rewarding will be activities like meditation, making art and doing anything in nature. Give your analytical left brain a rest! Wednesday provides an ideal moment to tune in to your muse and higher self for inspired creation. Slow down enough and you could be rewarded with some divine downloads or useful insight from your guides. If you're ready to release something (or someone) that's been holding you back, set a deadline and take the necessary action. Give thanks for what you learned—but no clinging! It's time to move on with your life, steeped in the confidence that you can navigate any potentially difficult changes.
The amorous highlight of your week could arrive on Sunday, when Venus ends a six-week retrograde (since July 22) that may have sent your mojo packing. Well, get ready for its return as the vixen planet resumes forward motion in Leo and your playful, passionate fifth house until October 8. You won't need a ton of stimulation to help you make the most of this activating window. A good question to ask—so you can gracefully pivot out of any ruts you got into—is where in your life has the balance gotten out of whack? Have you been giving and giving and allowing someone to not reciprocate? Have you shut yourself off from your authentic feelings out of a fear of being hurt? Both sound reasonable—and yet you won't manifest your dream relationship if you continue down those paths. Whether you're single or involved, it's up to you to refuse to settle! Set the bar high, and you'll attract the kind of partner you want and deserve.
More From ELLE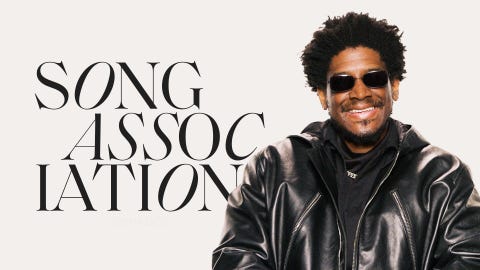 Identical twin sisters Ophira and Tali Edut (a.k.a. The AstroTwins) are ELLE.com's resident astrologers. They have written several astrology books, including Momstrology and Supercouple, and star as the astrological matchmakers for Prime Video's Cosmic Love. The Eduts have read charts for celebrities the likes of Beyoncé, Karlie Kloss, and Emma Roberts. For their spot-on predictions, books, and online courses, check out our horoscopes coverage or visit astrostyle.com.
Source link